In 1997, a few years after I graduated from CalArt's, my friend Koki (who was a jazz drummer that I went to school with) asked me to start doing reviews for a magazine he was working for called Bird Jazz Magazine. It was owned by a Japanese business man who loved jazz and had a dream to start a magazine. It lasted about a year and was a crazy experience for me. I didn't have any experience writing reviews but Koki knew I had a bunch of CD's and my English was better than everyone else's in the office. I eventually became the editor and the magazine was getting national distribution. I loved getting free CD's (I almost did a cartwheel when a promo version of the Complete Miles Davis 60's Quintet box set came in the mail) but the politics involved with reviewing and editing got to be a drag. I stayed on for about five editions and then went back to being a musician. One of my favorite fun facts from that job was that my pen name I used when I reviewed albums I hated was Richard Muncher.
One series I enjoyed writing was "Behind the Standard" which traced the history of a standard and detailed a number of interesting versions. My writing may have been a bit dense at times (if I were to do it again I would cut way back on the adjectives) but I usually got good feedback from musicians who read it. Looking back on these articles, they really reflect my taste more than a comprehensive, historical approach. Here's the first in the series from the February issue in 1998. Hope you enjoy it.
-jamie
~~~~~~~~~~~~~~~~~~~~~~~~~~~~~~~~~~~~~~~~~~~~~~~~~~~~~~~~~~~~~~~~~~~~~~
11/6/97
Behind the Standard
All the Things You Are
by Jamie Rosenn
When Jerome Kern wrote his ballad, "All the Things You Are" in 1939 for what was to be his last Broadway musical, "Very Warm for May", he had no idea it would become a staple in the modern jazz repertoire. In fact he thought that the variety of key changes in the refrain and the melody's somewhat unorthodox intervallic structure made the song "too hard for the public" to grasp. Apparently, so did Oscar Hammerstein II, the song's lyricist, who tried to pull the song from the musical. Ultimately, the musical bombed but the song became one of Kern's greatest hits, staying on the hit parade for  weeks.
Dance versions of the tune started surfacing in the early forties by Tommy Dorsey and Guy Lombardo, but it wasn't until around 1945 when the tune became a vehicle for improvisation. Musicians such as Charlie Parker and Dizzy Gillespie would call the tune at jam sessions, and found that the song's harmonic complexities would weed out the musicians who were from the swing era and were used to more static chord progressions.
Since then, "All the Things You Are" has become a favorite among jazz standards. The success of the tune with jazz players lies in its harmonic structure. The shifting tonal centers are varied enough so that the musician is challenged yet they are not so difficult that the improviser is burdened. The tune's chord changes have not only inspired countless improvisations but also many new melodies have been composed over it's changes, thus producing new tunes.
Here are some of the more colorful versions of the songs history:
1947, The Charlie Parker Quintet, "Bird of Paradise"(take C) from The Complete Dial Sessions, Dial
Using the "Bird & Diz" introduction as a starting point, Parker discards the written melody and takes a highly inventive chorus before passing the ball to a young Miles Davis. After Miles takes a half chorus, Pianist Duke Jordan improvises on the bridge laying heavily of the #5 of the Gmaj7 which was a somewhat uncommon sound for the day. Miles takes the last A section out while Bird plays lines behind him.
1953, The Quintet , "All the Things You Are" from Jazz at Massey Hall, Debut Records
This essential recording features the all-star line up of Charlie "Chan" AKA Charlie Parker on his white plastic alto , Dizzy Gillespie, Bud Powell, Charles Mingus and Max Roach. Taken at a relaxed tempo, this version contains some classic quotes by Bird and Diz, a nice Bud Powell solo and an overdubbed Mingus solo (apparently the bass was inaudible on the original tape) on top of some backround horn figures.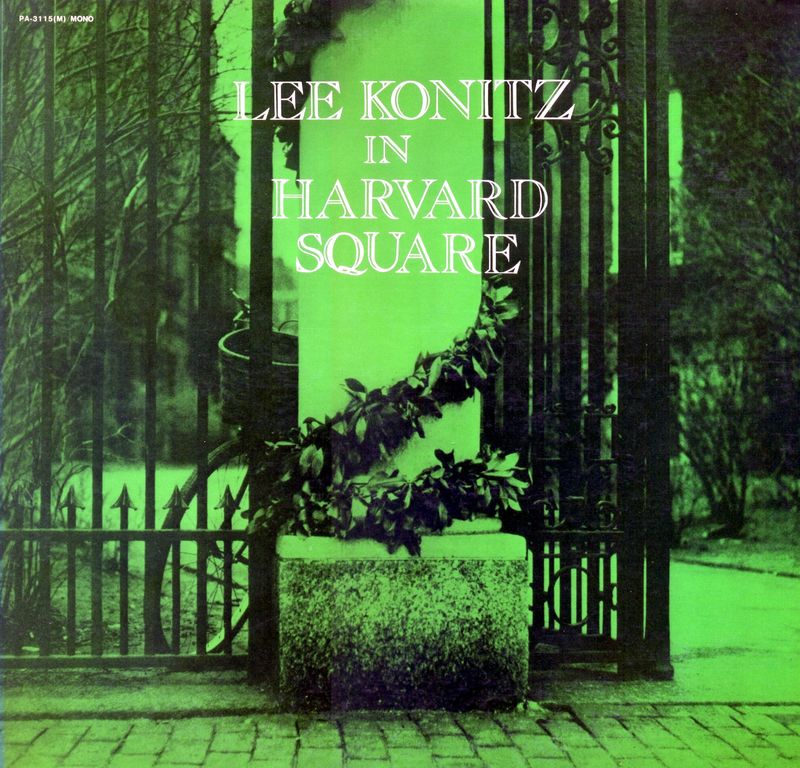 1954, Lee Konitz, "Ablution" from Lee Konitz in Harvard Square, Black Lion
If Kern thought the odd intervallic pattern of the original melody doomed it from public acceptance, I'm sure he would have thought that this one didn't stand a chance. Although credited here as Konitz's tune it has also been credited as pianist Lennie Tristano's. Taken at a brisk pace, this tune features wide intervals with a jagged, asymmetrical phrasing and is one of the many examples of how Tristano's pedagogy could be applied to standards. Also check out Tristano's 1955 version of "All the Things…" with Konitz on "The New Tristano", Atlantic.
1955, The Jazz Messengers , "Prince Albert",  from At the Cafe Bohemia volume 1, Blue Note
Kenny Dorham's classic hard bop head on "All the Things…" changes with the Bird & Diz introduction.  It features solos by Dorham and Hank Mobley and plenty of triplets and press rolls from Art Blakey.
1957, Gerry Mulligan and Chet Baker, "All the Things You Are" from Reunion, Pacific Jazz
Counterpoint abounds in this reunited, piano-less quartet fronted by a very Pres influenced Mulligan. For another piano-less version, listen to Mulligan and Paul Desmond on the 1962 recording, "Two of a Mind" on Bluebird.
1960, Charles Mingus, "All the Things You Could Be By Now If Sigmund Freud's Wife was Your Mother" from Charles Mingus Presents Charles Mingus, Candid
A truly schizophrenic version of Mingus's re-composition that starts out with Mingus dedicating the tune to "all mothers" in front of an imaginary audience.  The groups dynamic interaction, Eric Dolphy's expressive playing and Mingus' rubato sections and blazing triple meter sections were pushing the boundaries of jazz ensemble playing at a pivotal time in jazz history.
1963, Sonny Rollins & Co. "All the Things You Are" from Sonny Meets Hawk!", Bluebird
A pleasingly strange rendition of Kern's classic. Coleman Hawkins states the melody while Rollins plays strikingly dissonant lines in between his phrases. Hawkins' vibrato gives away what era he from but his melodic ideas sound as fresh as ever. Paul Bley's piano solo is a very daring foray into polytonality while Rollins' solo utilizes short, choppy phrases and jabs that are often reach outside the realm of tonality. Also recommended is Rollin's version on the landmark 1957 Village Vanguard live recordings on Blue Note.
1974, Bill Evans, "Are You All the Things" from Intuition, Fantasy
An up tempo duo version with Evans playing electric piano and Eddie Gomez on bass captures both in a rhythmically playful mood. For more of Evans' take on this tune, check out his 1963 solo version and his 1963 live trio version, both available on the Complete Riverside Recordings.
1985, Keith Jarrett, "All the Things You Are" from Standards, vol.1, ECM
Jarrett's interactive approach to the piano trio along with his dynamic touch, lyrical and inventive melodic sense make this a superb rendering of the tune . Also listen to his inspiring solo piano introduction on the 1990 "Tribute" version also on ECM.
1988, Dave Liebman, "All the Things That…" from Trio + One, Owl
Liebman's post-Coltrane flavored head on the classic changes plus a few tritone subs here and there. Dave Holland and Jack Dejohnette provide sensitive and always interesting accompaniment while Liebman's soprano solo makes use of space and the occasional growling utterance. Holland can also be heard playing "All the Things you Are" on Pat Metheny's breakneck 1989 version on "Question and Answer" on Geffen.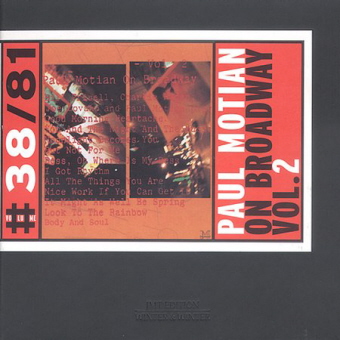 1990, Paul Motian, "All the Things You Are" from Paul Motian on Broadway vol. 2, JMT
An inspired reading from three true originals. Bill Frisell's notes sometime sound as if they're melting during his solo. Charlie Haden takes a beautifully poised solo where he develops each motive out of the previous one. Paul Motian sounds like he's joyfully inventing at his set the whole time.